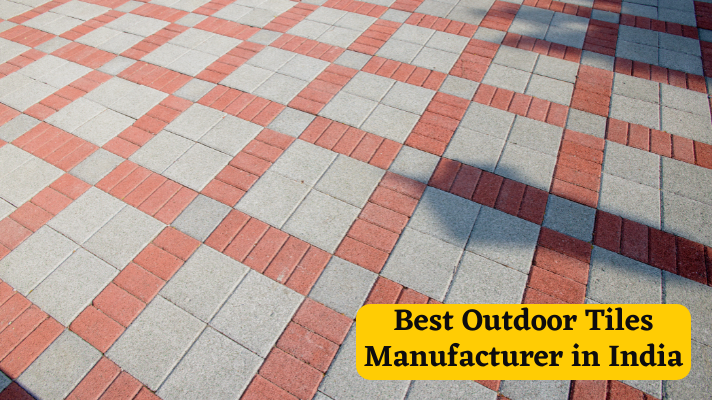 Outdoor tiles add to the value and personality of your home. They are ideal for pathways, pools, driveways, and any other places that require a pinch of character to it. Outdoor floor tiles are quite durable – they have to be to withstand everything that is to go through right from, rain, hail, dirt, and sun. They are appropriate for all weather situations and are an aesthetic improvement to your outdoor patio, or garden. Many people believe that outdoor tiles are prohibitively expensive, but this is not the case in this day and age, because of the many improvements in terms of quality and ease of production they have become very affordable. In reality, outdoor tiles suppliers like Adila Ceramics provide outdoor floor tiles at the most competitive rates in the market.
Outdoor tiles are frequently designed to resemble stones, pavement, concrete, decking, or other outdoor features. However, the surface of the outdoor tile is more textured than that of the inside tile. This produces a slip-resistant surface for you, your dogs, and your patio furniture. In addition, outdoor tile is far more durable than inside tile. They are resistant to direct sunlight and harsh weather conditions. So, before you begin putting tile on your patio, be certain that you have tiles that are designed specifically for use as outdoor tiles.
Things to Consider for Choosing Outdoor Tiles
For outdoor tiles, they have a certain requirement that needs to be addressed before you choose your tiles.
Consider Your Overall Theme
You must have spent some time on the interiors of your house, and the least you can do is spend a bit of time finding the right tiles for your outdoor use so that it blends seamlessly with your interiors. There are different tiles out there with numerous color and design options that would fit perfectly with your theme.
Consider Your Weather
There may be a case of finding a good-looking tile, which may fail for the purpose of withstanding the weather of your area. Different kinds of weather require different types of solutions, and there are. There are special tiles that go well with tropical weather, which finds it easy to deal with summer, or one that can withstand a lot of rain. If you do not wish to change your outdoor tiles prematurely, consider this thing.
Consider The Light
Are you in a region where are exposed to the sun much? Well, if the answer is yes then you might want to go with an outdoor tiling solution that does not fade over time with the excess of heat and sun rays. There are tiling options that are designed in a way that they are uniform throughout their design and do not give in to the harshness of the sun.
Consider The Area
Considering the area where your outdoor tiles are to be installed is also a challenging factor that needs to be taken into account. If it is an outside patio or an area by the pool or at the center of your garden. Each space has its own requirement. For example, an outdoor tile by the pool needs to be slip resistance and needs to be non-permeable so that the tile does not damage due to water seepage into its foundation.
Adila Ceramic is a leading outdoor tiles supplier and deals in Porcelain tiles that are a perfect choice for the outdoor. Given its many qualities, durability aesthetic value, and added features suited for the outdoors, you should look no further.
Adila Ceramic - Outdoor Tiles Distributor
Adila Ceramic has made an unmatched reputation for itself by manufacturing the best-in-class porcelain tiles that are a perfect solution, as far as outdoor tiles are concerned. As a specialized outdoor tiles distributor and supplier, they have the necessary knowledge and experience that have been earned over many years of industry experience and which is coupled with the understanding of the latest technology and trends that are making waves around the world.
They have a huge facility especially dedicated to the warehousing of their finished product, and this allows them the requisite freedom as well as the ease to fulfill the requirement of all kinds of requirements irrespective of the size of the project is big or small.
There are many various varieties of outdoor tiles, they are all beautiful and have different grades of durability, but not all of them can last as you would need them to. At Adila Ceramics, they have the best outdoor tiling solution, their porcelain tiles come in a large variety of sizes, shapes, design, and finish. Keep in mind that the look of your tiles gives your guests a first impression. If you're stuck for ideas, contact Adila Ceramic for instant inspiration.